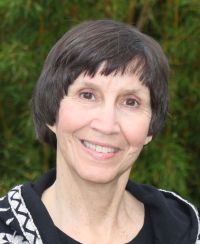 Donna Rixmann's
yoga therapy and teaching practice is informed by the Viniyoga™ style of yoga . This breath-centered yoga improves the effectiveness of yoga poses to promote physical, mental and emotional health. Modifications are liberally given to meet the needs of the individual. In addition, Donna is a graduate of the Mount Madonna Institute and is a Ayurvedic Practitioner.
Donna is an American Viniyoga Institute (AVI) certified yoga therapist (450 hours). Her initial training in 2002 was a challenging 700-hour teacher training directed by Georg Feuerstein, a pre-eminent yoga scholar. She has also studied in Allahabad, India campus of the Himalayan Institute (Rolf Sovik and Sandra Anderson) and received a second 500-level teacher certification. In 2012 she received her certification with Judith Lasater as a Level 1 Restorative Yoga Teacher.
She is a member of the International Association of Yoga Therapists and a Registered Yoga Teacher at the E-RYT 500-hour level through the Yoga Alliance (with over 3000 documented hours of teaching experience) since January 2002. Donna's public class schedule is primarily based in El Dorado Hills and Folsom (typically under 12 participants). She does adaptive yoga classes for special populations (MS/Cancer) and yoga workshops on a variety of conditions.